The company held a signing ceremony for mentors and apprentices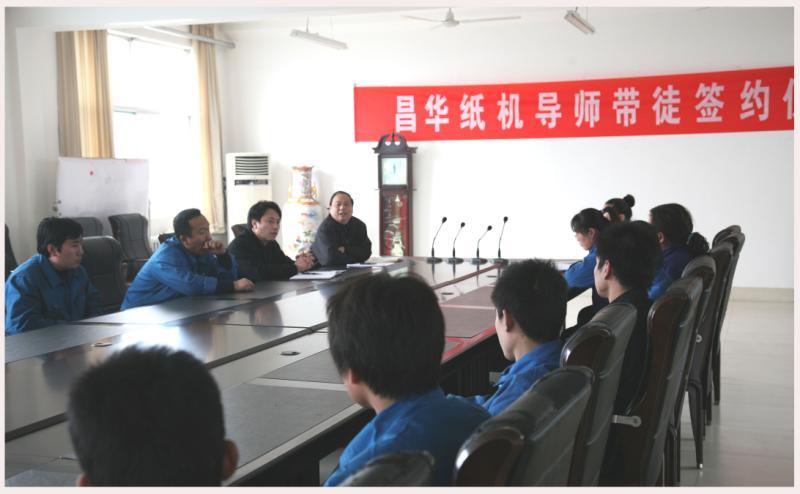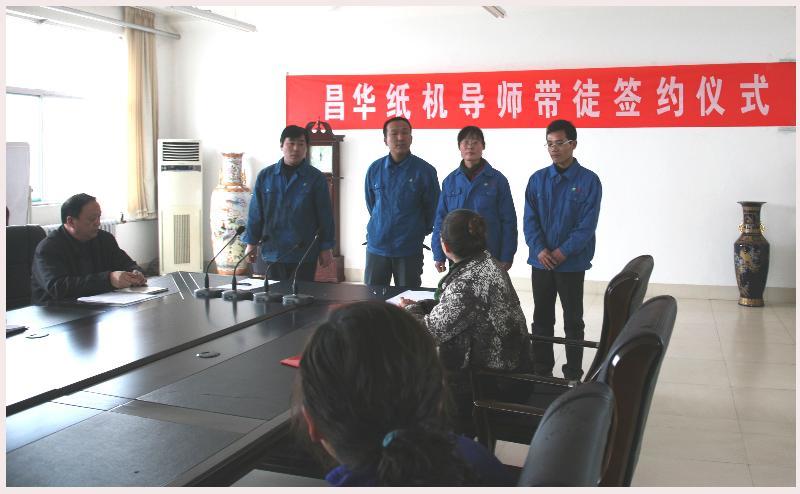 In March, the company's labor union and human resources department organized a mentoring activity. In order to deepen the "mentor and apprentice" activity, the signing ceremony of "mentor and apprentice" was held in the conference room on the second floor of the south on March 31. The trade union Chairman Fan Fangbao and Vice President of Control Gao Yongguang attended and delivered speeches. More than 30 people including Yuan Mingxia, Minister of Human Resources, workshop director, representatives of mentors and apprentices who participated in the signing ceremony attended the ceremony. Yuan Mingxia, Minister of Human Resources, read out the document "Tutor leads students" and presided over the signing ceremony.
Chairman Fan and General Manager Gao delivered speeches respectively, emphasizing the significance of carrying out the activity of mentors and apprentices, and made specific requirements for mentors and apprentices in teaching and learning, and then issued letters of appointment to the representatives of mentors, who made speeches respectively, The representative of the mentor said that he would devote all his efforts and conscientiousness to lead the apprentices well, to be strict with the apprentices, to be conscientious as the guides and teachers of the apprentices, to help them improve their professional abilities, and to adapt to the needs of their jobs as soon as possible. The apprentice representatives are also full of confidence and determined to study diligently under the leadership of their mentors, not afraid of enduring hardships or being involved, constantly enriching themselves with new knowledge, carrying forward the spirit of devotion to work, dedication and hard work, and becoming an excellent talent like a mentor. A total of 20 pairs of mentors and apprentices signed the mentoring and apprenticeship agreement in this mentoring ceremony. The development of this activity has played a positive role in promoting the development and success of young talents in the company.